Information at a Glance
| Category | Details |
| --- | --- |
| Profession | Actress, Writer, Producer |
| Net Worth | $6.5 million |
| Date of Birth | January 12, 1985 |
| Place of Birth | Los Angeles, California |
| Gender | Female |
| Education | Stanford University, New York Film Academy |
| Relationships | Married to Louis Diame |
| Children | None |
What Is Issa Rae's Net Worth?
Issa Rae, an American actress, writer, rapper and producer, has an estimated net worth of $6.5 million as of 2023. Her journey to success is a testament to her talent, hard work, and determination.
Early Life
Born on January 12, 1985, in Los Angeles, California, Issa spent part of her childhood in Dakar, Senegal, before her family relocated to Inglewood, California. She was raised in a family that valued education and creativity.
Career
Issa Rae's career took off with her YouTube web series "The Misadventures of Awkward Black Girl" which became a viral hit. This success led to the creation of the HBO series "Insecure", where she served as co-creator, co-writer, and star. Her work on "Insecure" earned her multiple Golden Globe and Emmy nominations.
In addition to her work on television, Rae has also made a name for herself in the film industry with roles in movies like "Little", "The Hate U Give", and "The Lovebirds". She has also voiced characters in animated films like "Spider-Man: Across the Spider-Verse".
Personal Life
Rae is married to businessman Louis Diame. The couple had a private ceremony in France in July 2021. Despite her fame, Rae values her privacy and keeps details of her personal life away from the public eye.
Awards and Nominations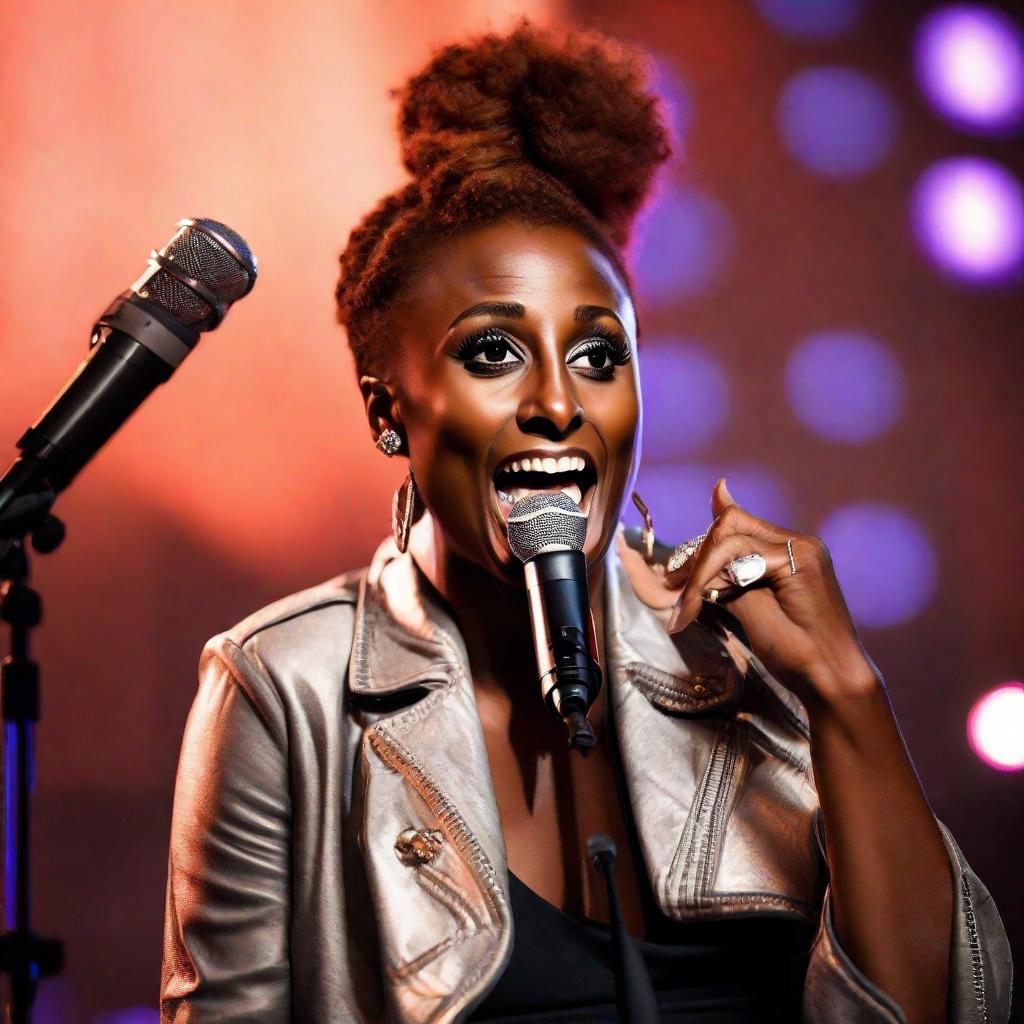 Rae's talent and hard work have not gone unnoticed. She has been nominated for multiple Golden Globe and Primetime Emmy Awards for her performance in "Insecure". In addition to these nominations, she was included in the annual Time 100 list of the most influential people in the world in 2018 and 2022.
Real Estate
While there isn't much public information about Issa Rae's real estate holdings, it's safe to assume that someone with her success and net worth has made some significant investments in property.
In conclusion, Issa Rae's journey is a testament to what can be achieved with talent, hard work, and determination. Her success serves as an inspiration for many aspiring actors and writers.